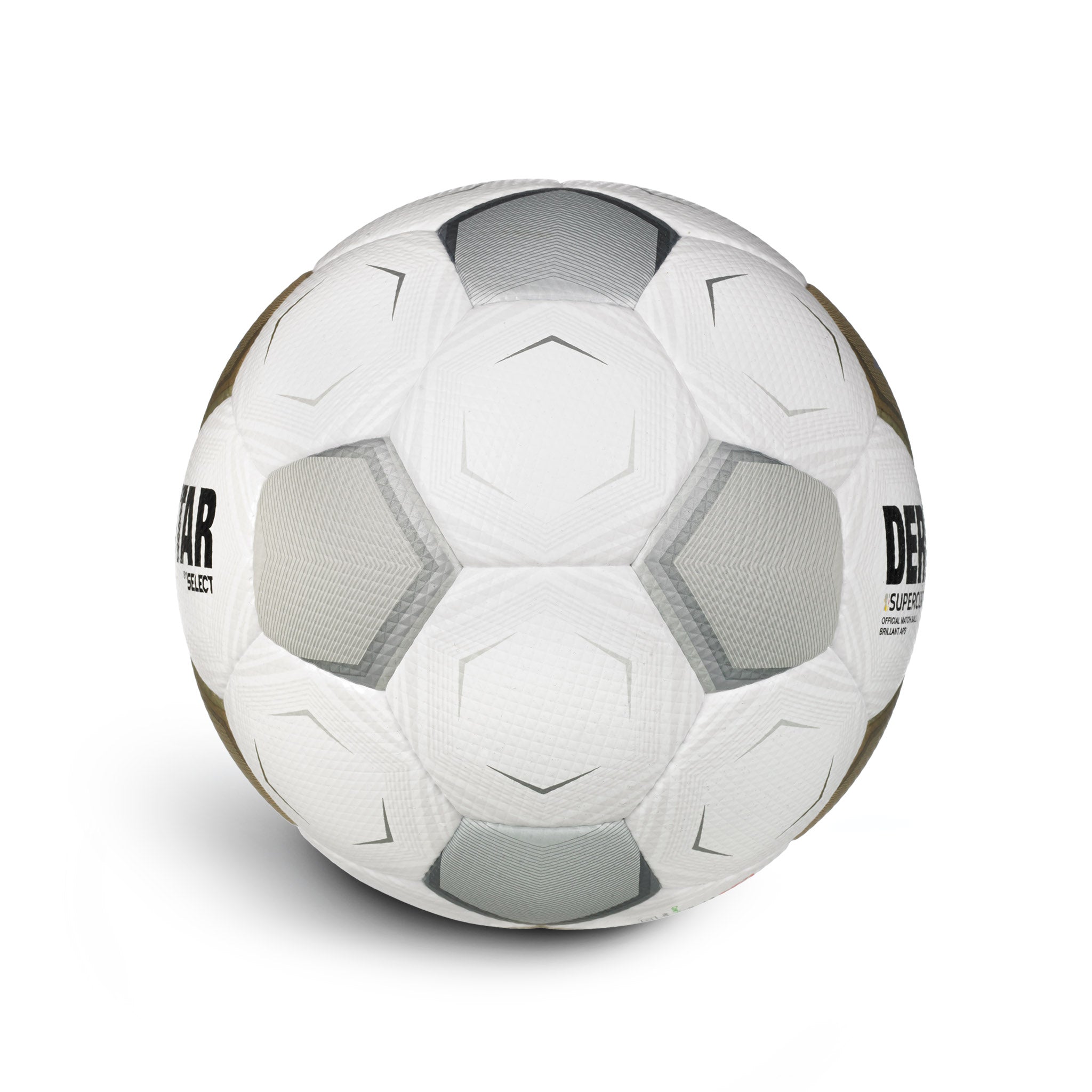 Supercup Brillant APS v23
Official match ball of the Supercup 2023. Top competition ball. Hand sewn. FIFA QUALITY PRO. Extremely soft ball contact. Precise flight behavior and lively jumping behavior. Optimum, sustainable roundness and particularly hard-wearing.
Expected delivery 1-3 working days.
Supercup Brillant APS v23
Product details
Dull high-tech PU microfiber of outstanding quality with diamond structure on entire material surface. Extreme white panels ensure a very good visibility, especially in LED lighting.
Construction: Optimum aerodynamic properties and sustainable roundness thanks to the cut from 32 panels. Manufacturing: Hand sewn for extra flexibility and durable seams. Bladder: Natural latex zero-wing bladder for optimal roundness and lively bounce.
Official height and weight. FIFA QUALITY PRO. Size 5.